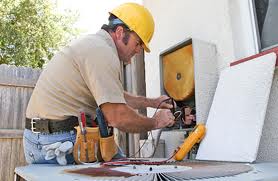 Protect Your Business with General Liability Insurance in DFW, Dallas County, TX from Business Insurance Specialists
For businesses in DFW, Dallas County, TX, ensuring adequate protection against risks is paramount. Business Insurance Specialists offers comprehensive general liability insurance policies at affordable rates. This guide elaborates on the coverage provided by liability insurance and how Business Insurance Specialists can safeguard your business operations.
For personalized insights, you can connect with us at 817-877-3101, or click here -
Grasping the Basics of General Liability Insurance in DFW, Dallas County, TX
General liability insurance provides businesses with financial protection against claims like bodily injuries, property damage, and more. Whether you're a solo entrepreneur, a contractor, or a larger business entity, Business Insurance Specialists offers affordable general liability insurance solutions tailored to your needs.
Key Aspects of Business Insurance Specialists's General Liability Insurance Policies
Every liability insurance policy from Business Insurance Specialists can be adjusted to fit the unique requirements of your business, but typically they encompass:
Bodily Injury Coverage
Covers legal liabilities arising from injuries to third parties due to your business operations.
Property Damage Coverage
Provides coverage for damages to third-party properties caused by your business activities.
Legal Defense Costs
Assists with the expenses related to legal defense if your business is confronted with a liability claim or lawsuit.
Why Choose Business Insurance Specialists for General Liability Insurance in DFW, Dallas County, TX?
Business Insurance Specialists stands as a trusted name in DFW, Dallas County, TX when it comes to general liability insurance. With our competitive pricing and exhaustive coverage options, we are a top choice for businesses across the spectrum. Engage with us at 817-877-3101 to find the perfect general liability insurance solution for your venture.
Acquire Your General Liability Insurance Quote from Business Insurance Specialists Now
From contractors searching for cost-effective general liability insurance to larger enterprises in need of comprehensive coverage, Business Insurance Specialists is here to support. Safeguard your venture today. Dial 817-877-3101 for a bespoke liability insurance quotation.
You also have the option to complete our online quote request form for a swift and straightforward quote. At Business Insurance Specialists, we remain dedicated to guiding DFW, Dallas County, TX businesses through the complexities of general liability insurance, ensuring the ideal policies are accessible for every requirement!